Winds, snow, temperature variations. Mostly, time. These are the unexpected ingredients that BOSQUE Expediciones relied on, nature's privileged gifts.
The excitement of exploring new paths was our starting point; an unprecedented gin, our destination. We could only imagine the flavor and aromas that the mountain would awaken in our recipe.
The pursuit of adventure led us to the highest peaks, where one can only arrive without certainty. The only truth: surrendering to the mountains, letting ourselves be surprised by their impenetrable grandeur. This is what BOSQUE Expediciones is all about.
BOSQUE Expediciones is our project of gin aged outdoors in barrels. It is an experimental quest in which we allow nature's raw intervention in BOSQUE gin's flavors and aromas.

The production date of this series of distillates is always that of an expedition, the beginning of the gin's communion with the wilderness.

"The unique concept of EXPEDICIONES has to do with the vintage, the exact moment when we produce it. It's a gin with a rare quality to it: we only leave a few barrels to age each season. There will never be another identical vintage: even if we take a similar barrel and leave the same gin to age inside, what happened in those six months cannot be replicated again." –Bruno, Product and Innovations Director

On February 6, 2022, after several hours of climbing under the hot sun up the Argentine Andes Mountain Range, our team arrived at 1,700 meters above sea level with the barrels and gin in tow. One hundred and fifty liters of BOSQUE Nativo and Alta Montaña gin were left to rest at the summit for six months.

The barrels of this first expedition were exposed to summer, autumn, and winter, under the influence of raw nature, with temperatures ranging between -20°C and 30°C. The contraction and expansion of the wood generated effects on the recipe and its aging process and gave meaning to its unrepeatable flavor. A blend between BOSQUE Nativo and Alta Montaña, BOSQUE Expediciones is a distillate that has been surrendered to the mountains.

The result is an aged gin, matured in the open air. The expeditions and blends change, but above all, the geography where we keep the barrels. 

It is a unique product to savor and collect, a gin designed for the adventurous spirit, the result of our tireless curiosity.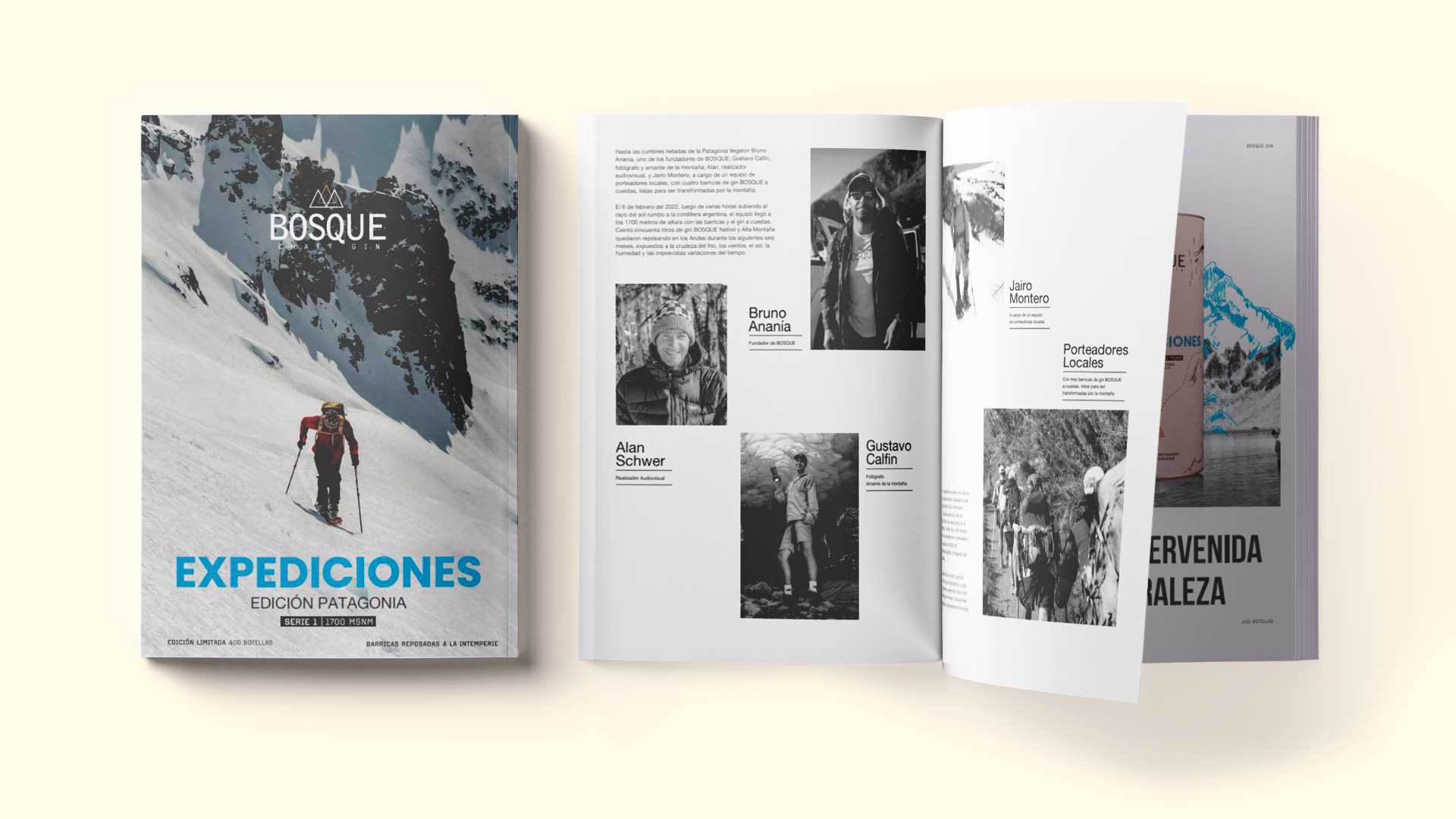 Gold Medal
USA Spirits Ratings
2023