FOUR RESTLESS SPIRITS
Hi! We are Juan Augusto Chereminiano, Facundo Imas Anania, Bruno Anania, and Juan Nielsen, four friends who love Patagonia deeply. In 2018, we saw the potential of crafting a gin using local ingredients that could rival the best spirits in the world.
BOSQUE was born with the intention of paying homage to our land while preserving natural processes and raising awareness about the preservation of the magnificent native forests in Argentina's south. Along the way, we learned and refined our recipe, positioning ourselves as a premium spirit with international recognition, based on Patagonian wild juniper.
A venture that began with a thousand bottles of gin now proudly represents Argentina and has been awarded as the best gin in the world, challenging us to continuously raise the bar of quality and give back to Patagonia a small part of the incredible gifts it has given us.
GIN CRAFT: EXPLORING OUR DISTILLED ESSENCE
We pay close attention to the processes and ingredients involved in the production of our gin. That's why we use wild Patagonian juniper, hand-harvested by small-scale producers, whom we contact without intermediaries, to promote fair trade and respect their labor, which is often undervalued.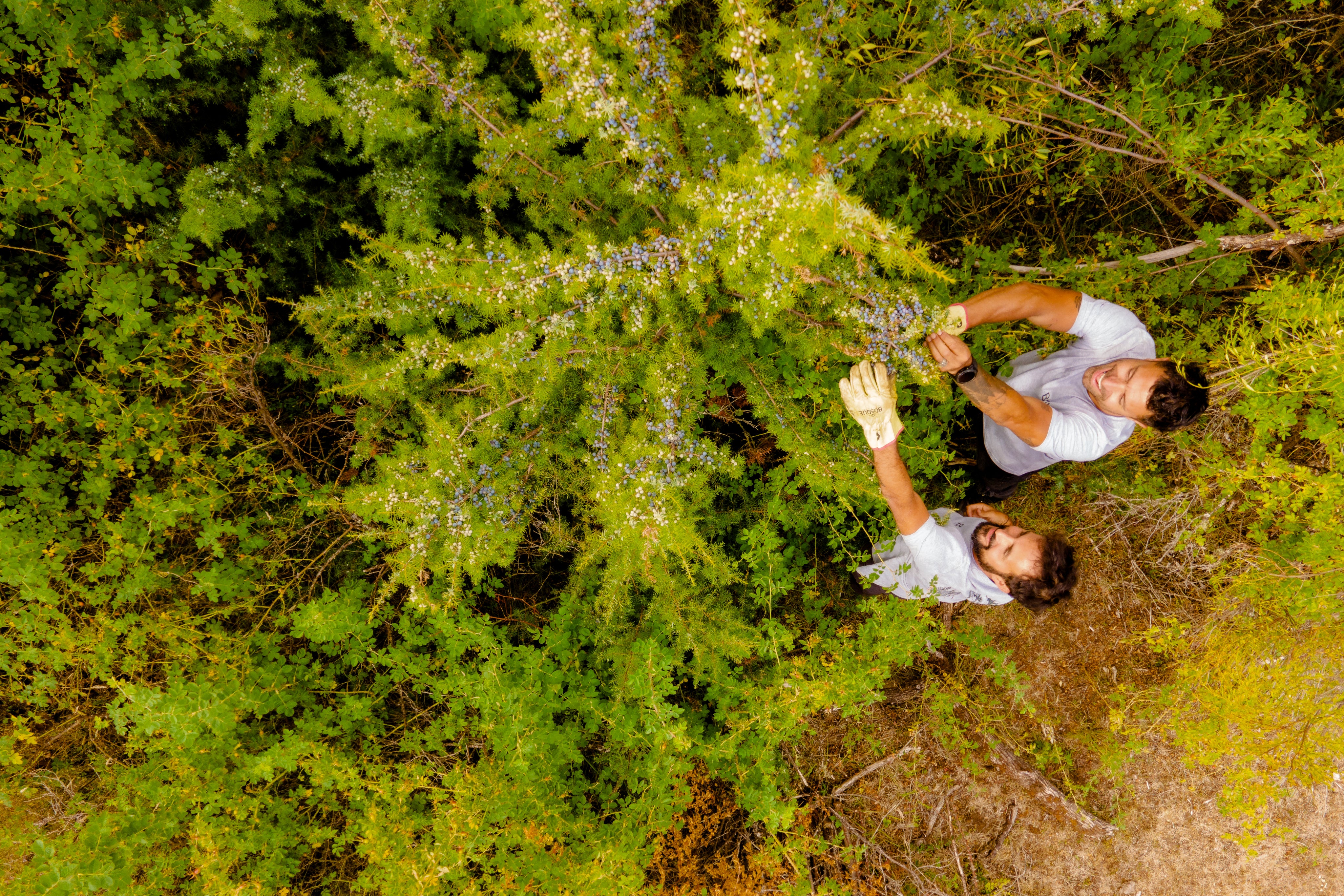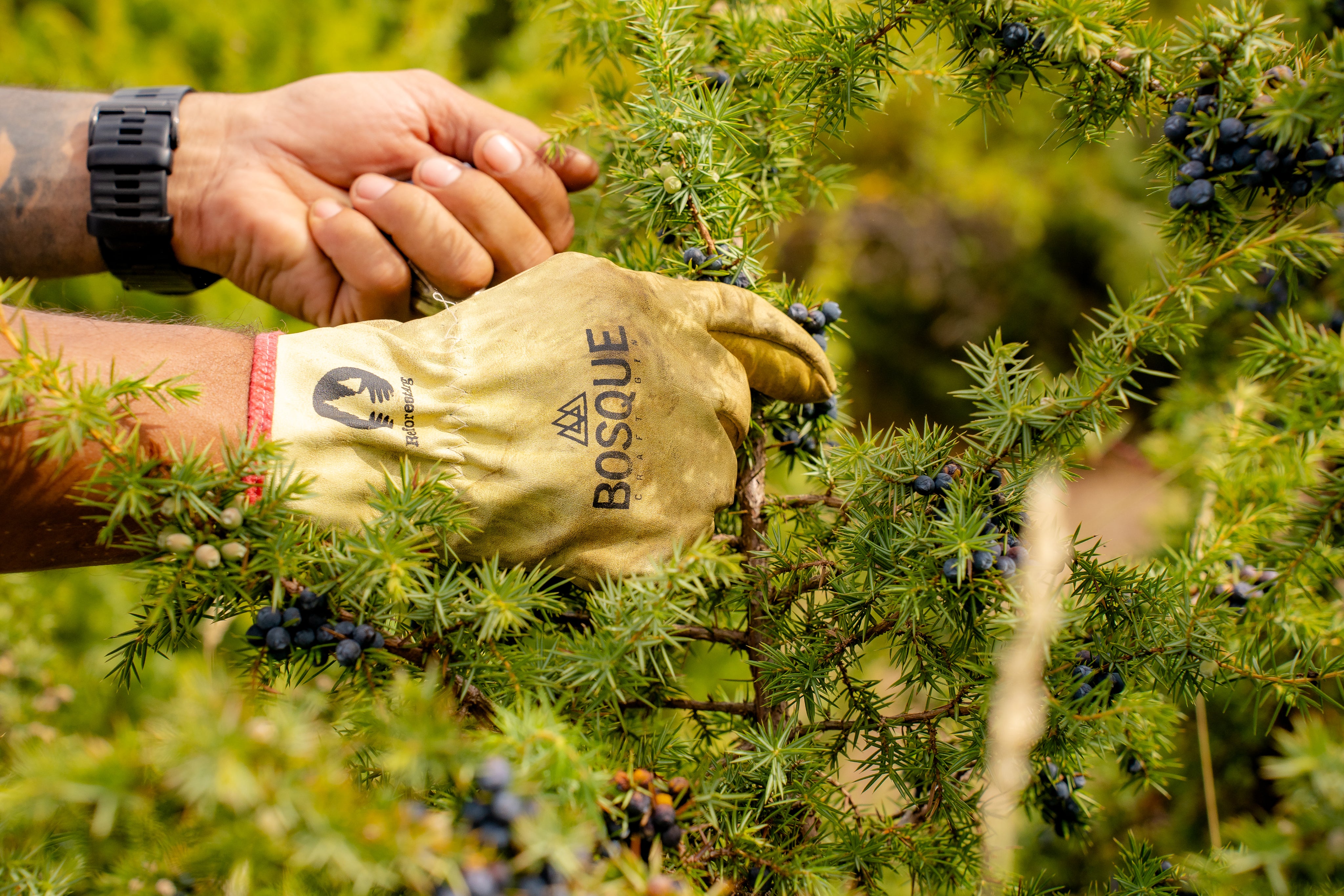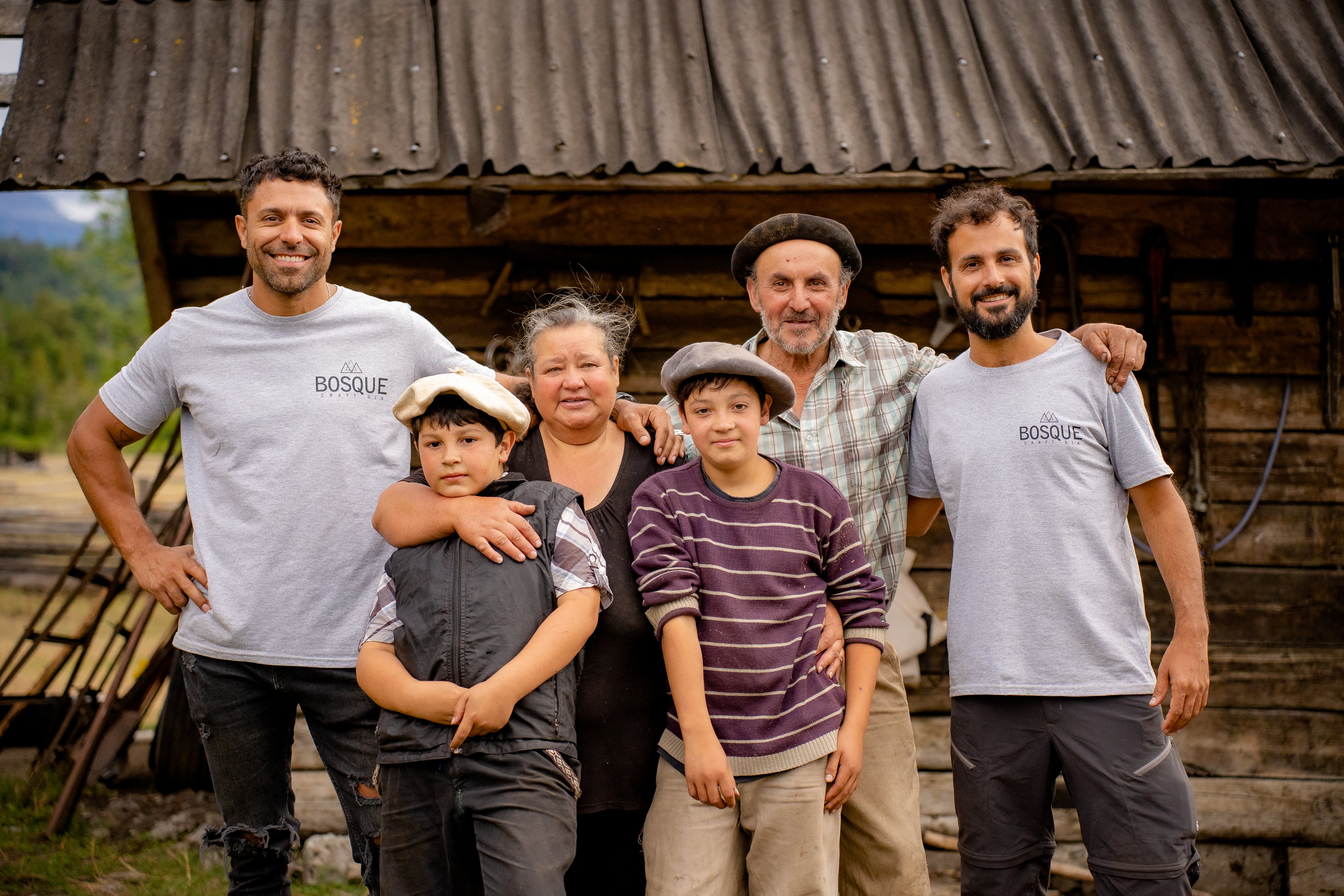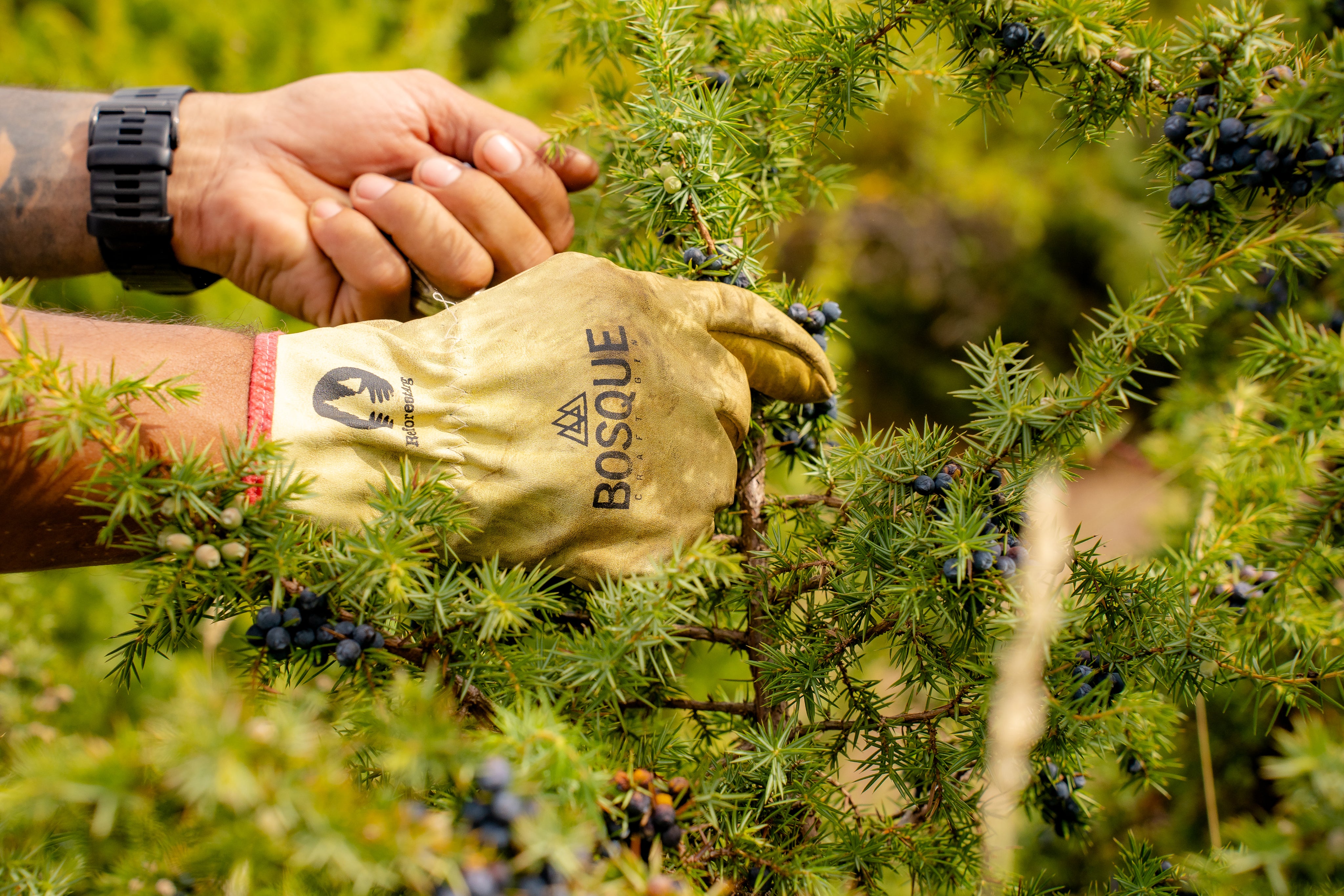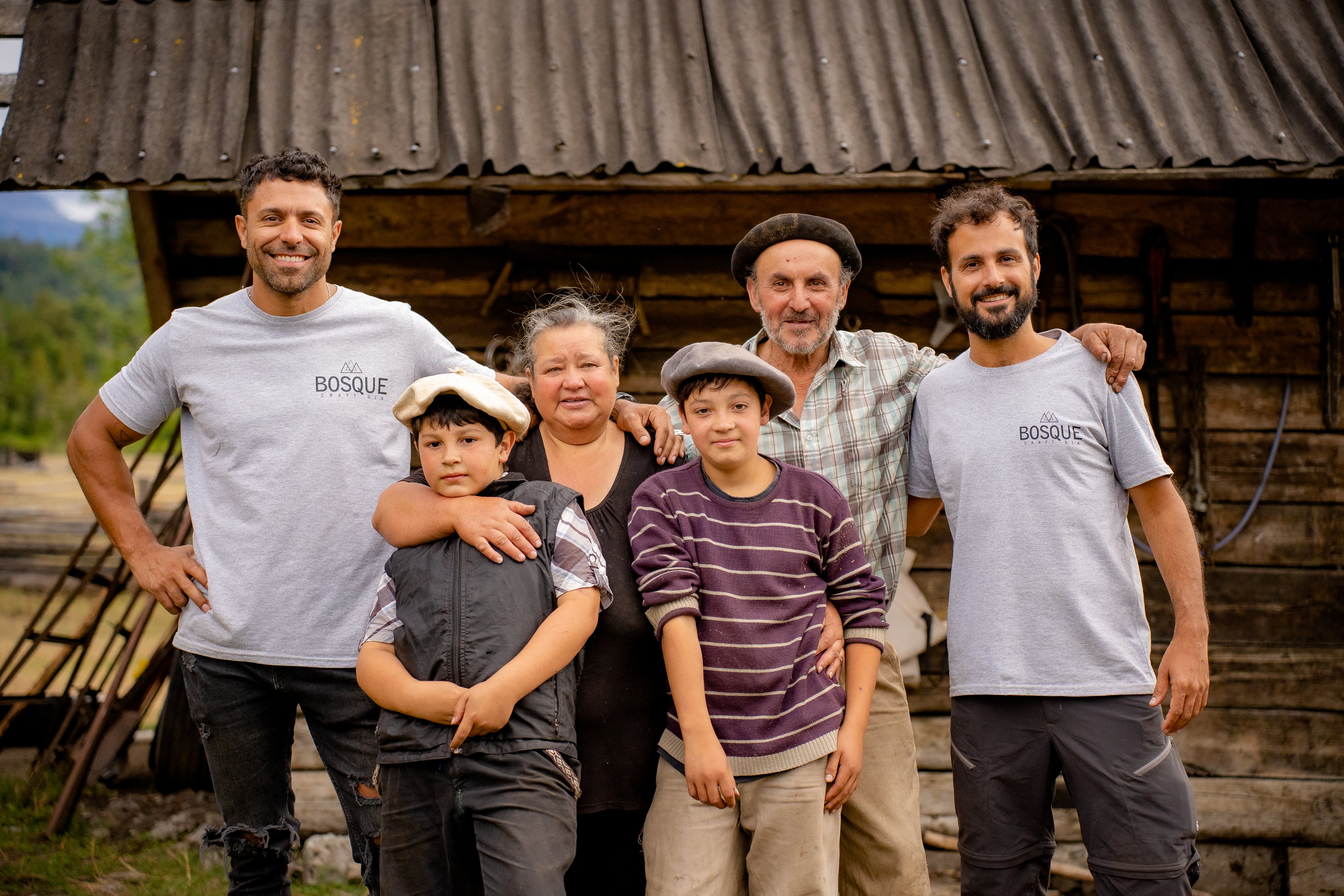 "Delving deeper into our recipe, we discovered a highly quality wild juniper growing in the Andes mountain range, which had been largely unexplored until then. We decided to collaborate closely with small producers from El Bolsón village and Lago Puelo Lake, two stunning natural enclaves in Argentina's southern Chubut province, to meet the needed quantities.
"What drives us is the opportunity to generate social and economic impact when choosing whom to buy our ingredients from. Many of our current suppliers used to harvest juniper and sell it to intermediaries who would process and sell it to the end consumer.
We started training them in the selection, destemming, drying, and packaging of the berries so that we could pay them a fair price and enable them to sell a value-added product."
- Juan Augusto Chereminiano Founder and CEO of BOSQUE
We start with a triple-distilled corn alcohol, with which we cold-macerate the botanicals for 48 hours to ensure a slow and gentle extraction of the essential oils.
In its composition, a variety of premium-quality botanicals and citrus fruits stand out, giving the gin a unique flavor and aroma during the maceration process: Juniper, Cardamom, Coriander, Orange blossom, Lemon verbena, Grapefruit peel, Lemon peel, and Clove.
One of the characteristics that contribute to BOSQUE gin's high quality is that only the heart of the distillate is used in its production: the part that contains the highest purity alcohol.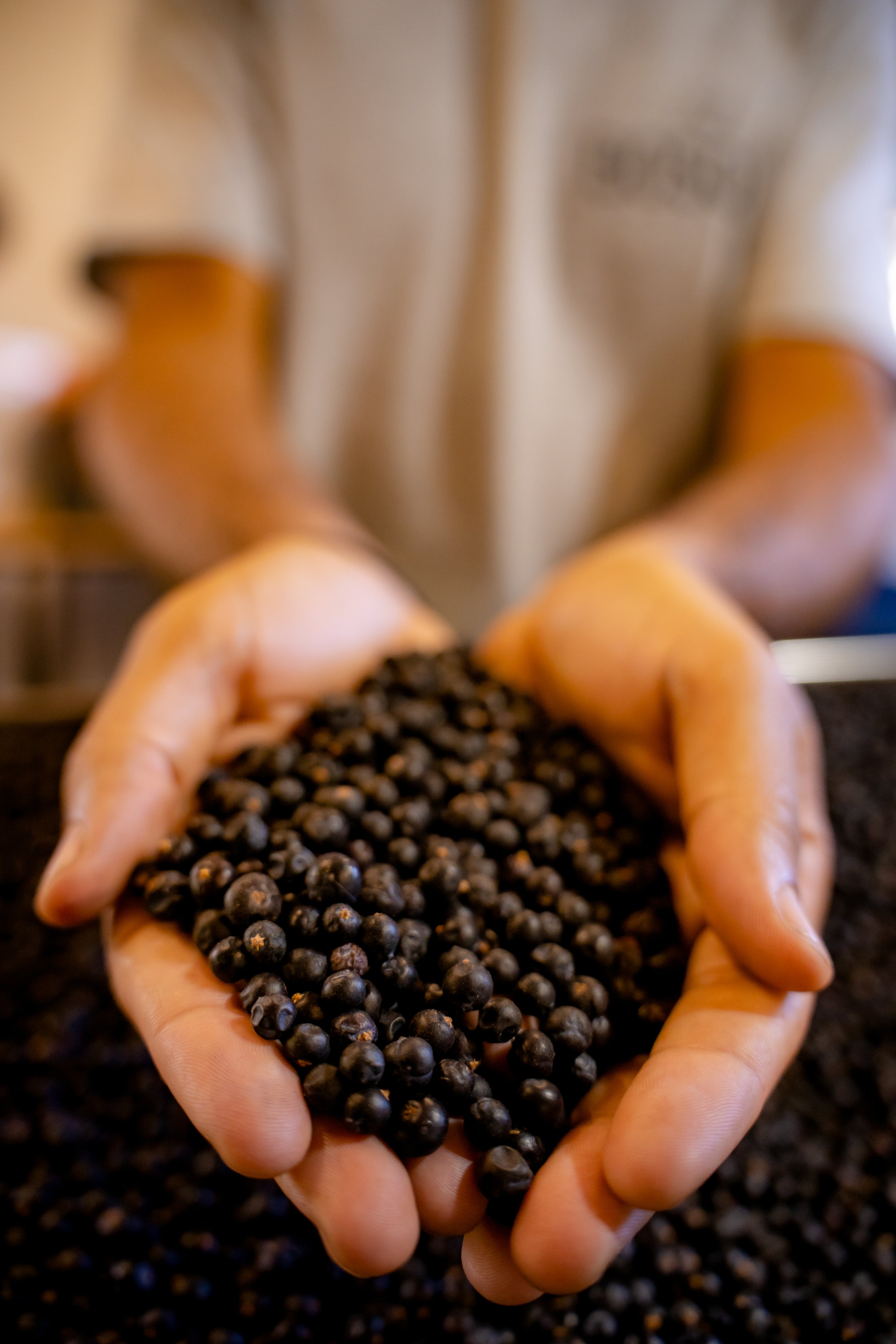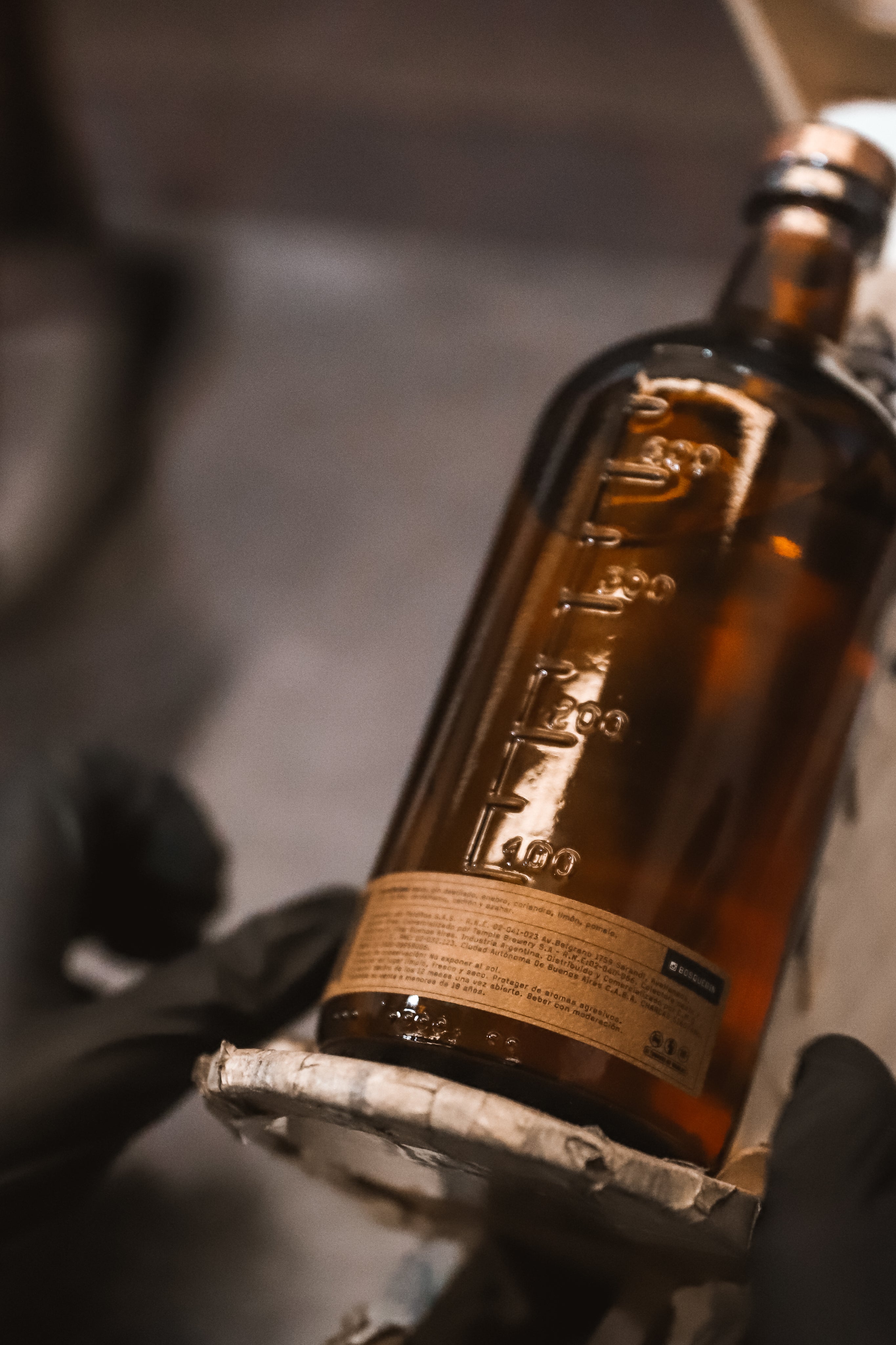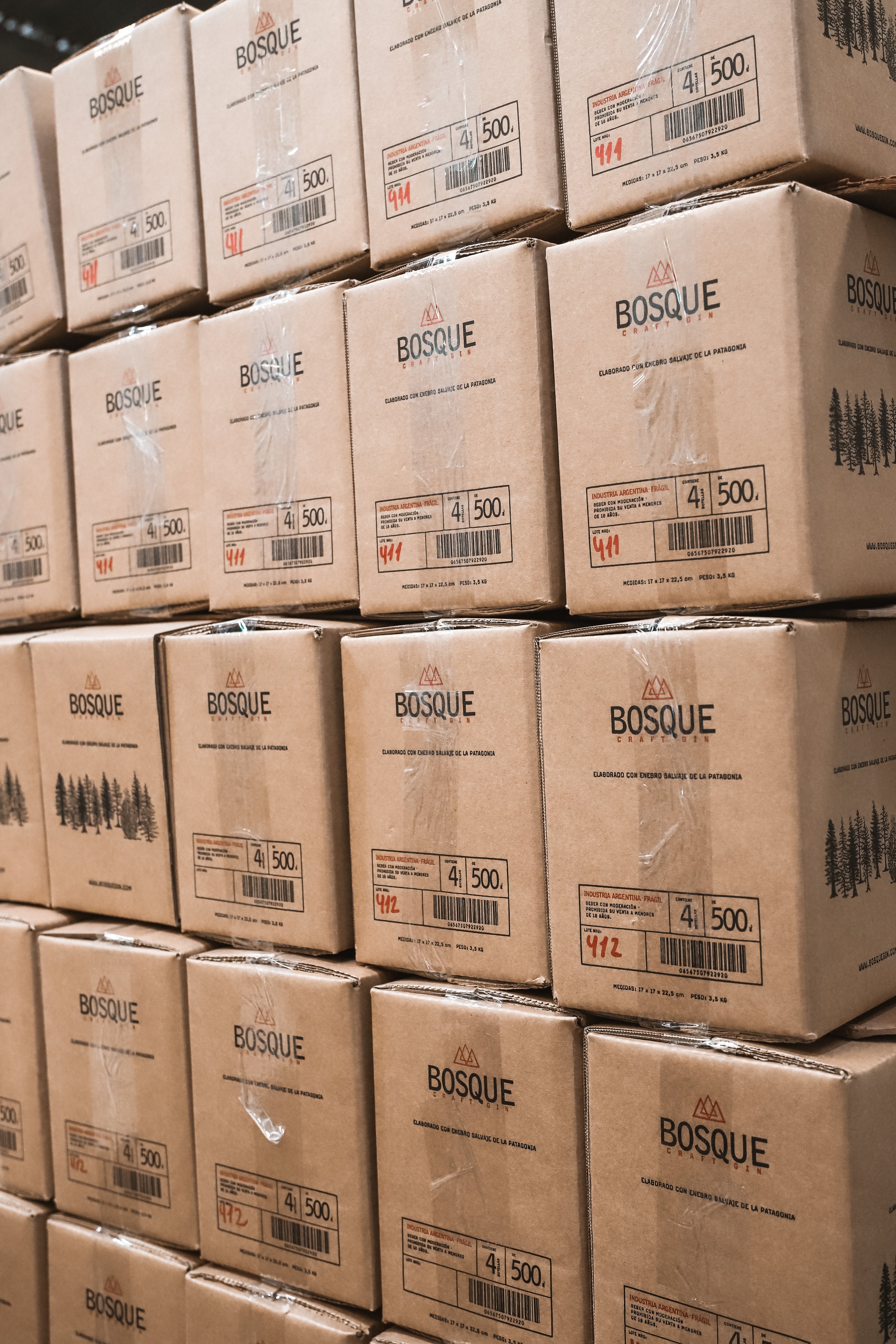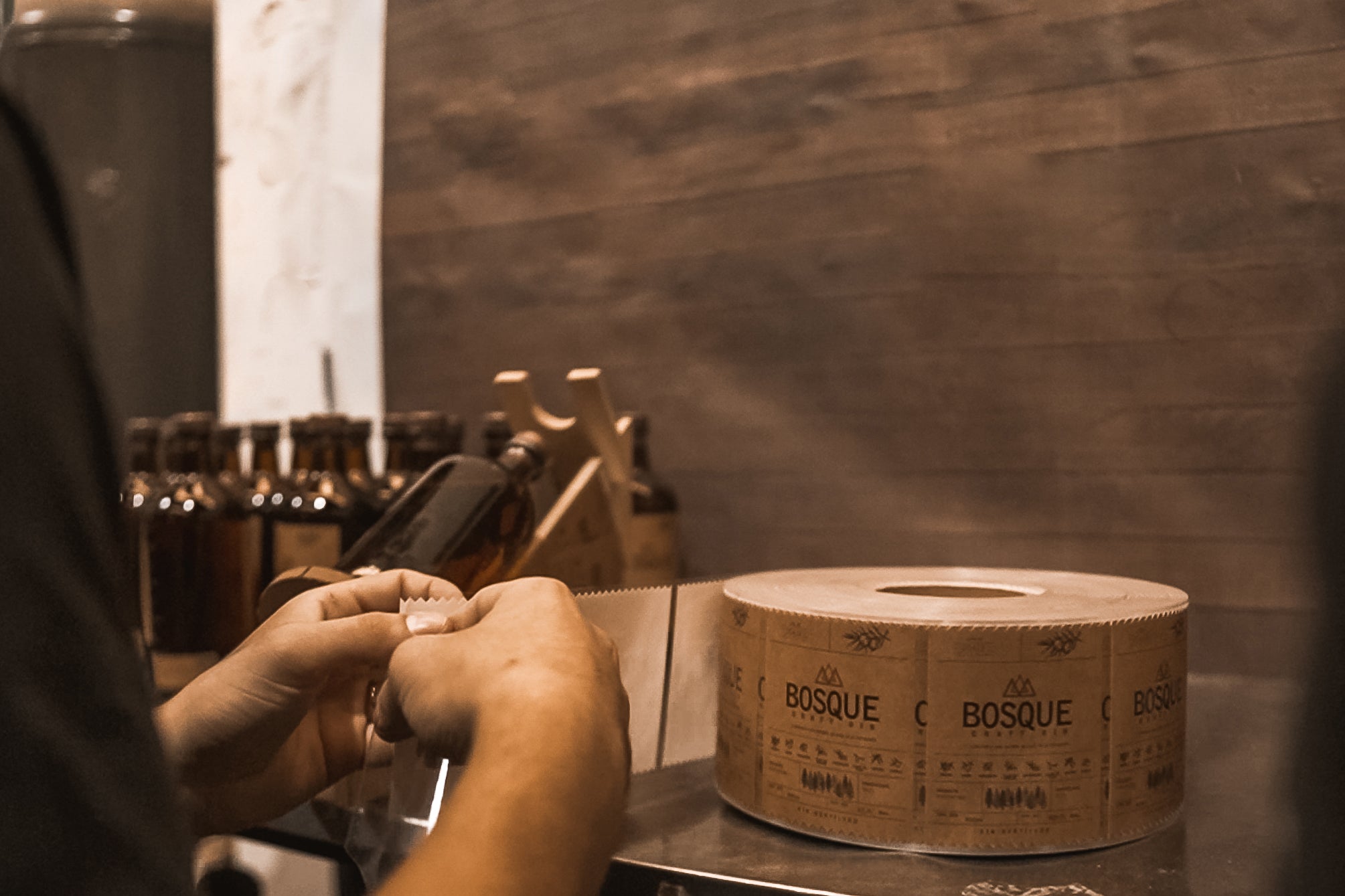 AWARDS THAT HONOR OUR CRAFT
Behind every bottle we produce, resides unseen artistry: handpicked ingredients, devoted suppliers, and a relentless quest for innovation.
As we tread the path of producing premium craft gin infused with the essence of Patagonia, we have garnered accolades that fill us with pride and challenge us to continue evolving.
Gold Medal

World´s Best Contemporary
World Gin Awards
2022

Best in South America
The Gin Guide Awards
2023

Gold Medal 91pts

Contemporary Gin
USA Spirits Ratings
2023

Gold Medal
San Francisco Wine and Spirits Competition
2023

Gold Medal

The Spirits Business
The Gin Masters
2022

Double Gold Medal

Barrel Aged Category
International Spirits Challenge
2022
What does it mean to us to be the Best Gin in the World?
It means that we have fulfilled our initial dream of creating an internationally acclaimed craft gin that represents the essence of Patagonia in the rest of the world. It also proves that it is possible to develop a premium product while balancing quality and pricing. Additionally, being recognized as the Best Gin in the World allows us to stand out while simultaneously making a triple positive impact and pursuing our purpose of planting trees in partnership with ReforestArg.